Drake's Generosity Just Might Have Earned Him This Accolade
A lot of celebrities are well known for their philanthropic attributes, and they tend to give out to the public as much as they can.
We have compiled a list of some of them over the years, what they donated for and how much they gave out. You can check out to see if your favorite celebrity makes our list.
Drake
The rapper is recently making headlines in the entertainment news with the release of a new music video "God's Plan." But rather than the music or the video, it is the philanthropic act he displayed in it that is making headline news.
In the video, there were recorded footages of drake surprising a family with wands of cash, gifting a fan a car, settling the fees of school students.
A more interesting one was when he entered a grocery store with a megaphone, and make an announcement saying the pills for whatever is being purchased is on him.
At the end of the video, there what a note that said the original budget for the video is $996,631.90, and they gave all of it out.
Chance The Rapper
The Grammy award-winning rapper donated a sum of $1 million to public schools in his native home town in Chicago. The reason for the donation is to invest in the art and after-school activities of the pupil at a very critical period.
He was reported to have met with the governor of Illinois, but was not impressed with is a reaction to the matter. Although he vowed not to make that stop his investment to such a unique cause.
Nicki Minaj
The fierce female rapper once showed her philanthropic side when she encouraged straight A's to display their report cards, on social media platforms such as Twitter and Instagram.
In the returns, she helped settle the bills other expenses of about more than 8 students, and she even listed the names of the students on her social media pages. She donated about $20,000 to the students covering up for their loans and stationeries too.
The student was also very grateful to this act with on them stating that the donation will really help her in completing her educations after the financial tribulations that she has faced.
Dr. Dre
Producer and rapper Dr. Dre who is also known for his love for his native Compton donated a sum of $10 million into building an art center for students in Compton.
He also said that the project would be completed in 2020 and he will also be responsible for generating the remaining money needed for the successful completion of the project.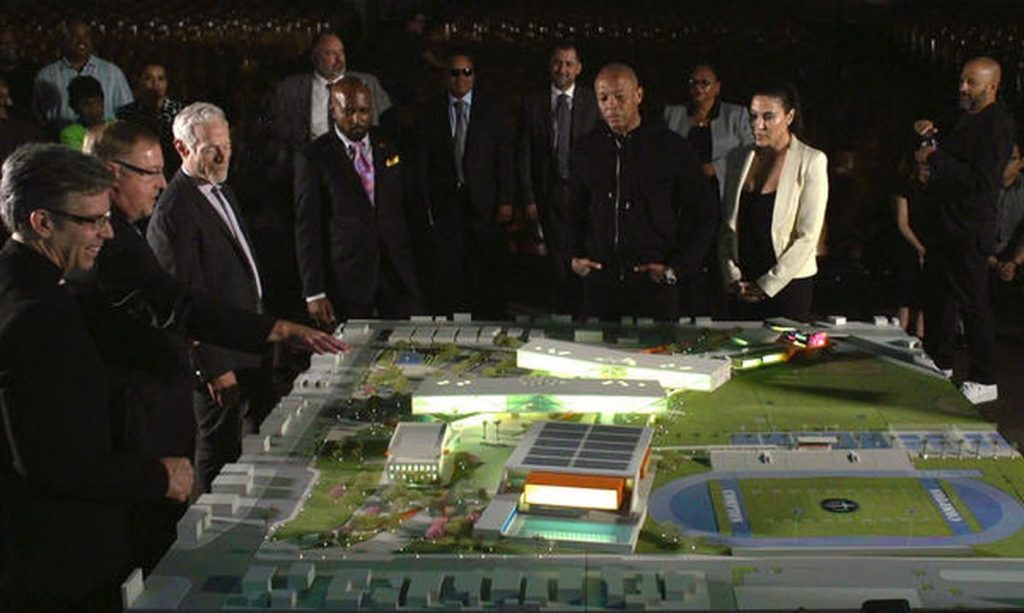 He stated furthermore that the project would enable students in Compton to showcase their creative side, bring out the talents in Compton.
More in lifestyle & luxury